Saturday, May 13 at 7:00 pm
For the fifth year, the Old Labor Hall adds Barre to the list of cities all over the world participating in the 2017 Global Labor Film Festival (a project of the Labor Film Database). This year, we are hosting the Vermont premier of the award-winning documentary A Day's Work. 
Remember when temp agencies supplied short term administrative help to substitute for employees on leave or for occasional projects? Those days are long gone. Now all kinds of workers are "temps". This film is the story of one of those temp workers.
The film uses his story to take a new look at modern temp work and finds hat the temporary staffing industry makes workplaces more dangerous, is used to hide the appalling safety records of some of the biggest employers in the country, and makes the American Dream harder to reach for millions of working people.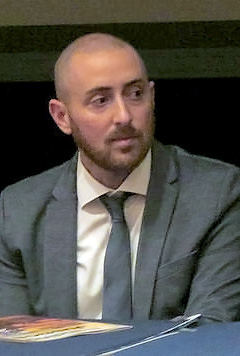 Ninety minutes before he was killed on his first day of work as a temporary employee, 21-year-old Day Davis texted a picture of himself to his girlfriend, excited for their future. Now Day's sister, 17-year-old Antonia, searches for answers. An investigation reveals the troubling issues that led to Day's death and how the $100 billion temporary staffing industry is putting millions of American workers at risk.
We are honored to be joined by the film's Executive Producer Dave DeSario to talk about the implications of issues raised in the film and lead a discussion.
Although this is a movie with a message, the Chicago Tribune review makes it clear,
Good documentaries entertain as well as inform, and "A Day's Work" is canny about how it accomplishes this. The film is neither hectoring nor medicinal, not overly earnest or manipulative — a rarity in this genre — as it makes the case that temp workers are increasingly treated like disposable machine parts.
Admission free – light refreshments available (donations to support the Hall cheerfully accepted)
For more information:
The film showing is co-sponsored by the Vermont Workers Center.